Gig Vox Edition 1

Team Indeez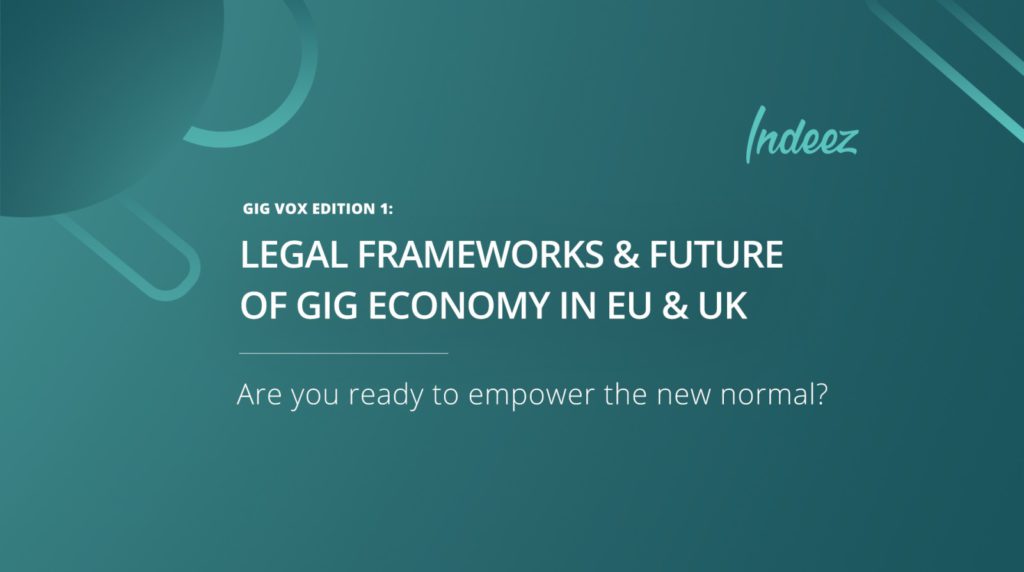 Ready for Gig Vox edition 1 today? We surely are and there's still time to sign up! 🖐
Do you want to have a better understanding of the upcoming EU & UK discussions concerning the status of #Independentworkers?
📺 As a reminder, here's what we have prepared for you today at 17:00 CET (Wednesday 28th July):
– Join us as we speak with Michael Kefi and Jean-Baptiste Chavialle about the evolving narrative around self-employed workers and the possible implications across Europe & the UK.
– Together with Curtis Scott we'll also be putting our thinking caps on to explore the future of the #gigeconomy on the European continent and draw on the learnings from recent updates in the US!
Don't be left out! Register for FREE right here to get a full understanding of the evolving regulations for platform workers in Europe and UK :
👉 https://bit.ly/36O7Llq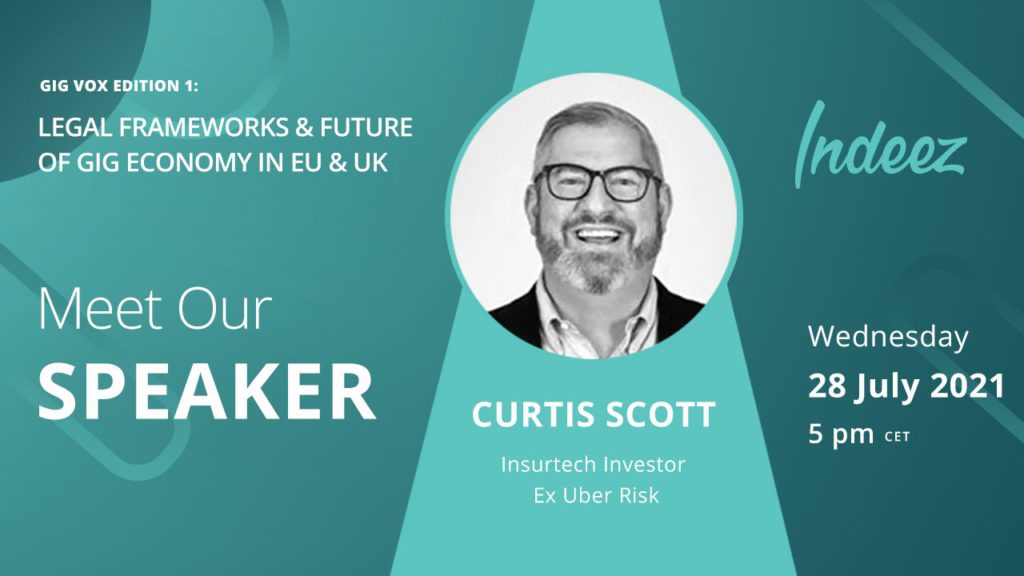 Gig Vox Edition 1: #Meet_our_Speakers
Featuring: Curtis Scott
Curtis Scott is an #Insurtech Investor and expert of the #gigeconomy. Curtis also led the Uber Insurance team where he played a central role in the launch of the first social protection program for independent drivers and couriers
Join us and Curtis as we draw insights from the US and look ahead to the future of the gig economy in Europe!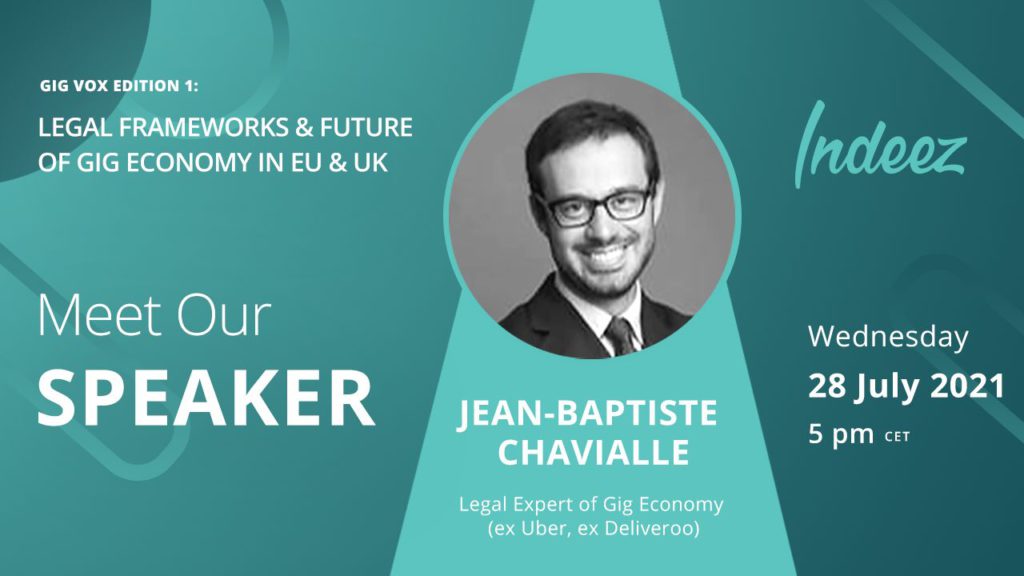 Gig Vox Edition 1: #Meet_our_Speakers
Featuring: Jean-Baptiste Chavialle
Our last but not least speaker, Jean-Baptiste Chavialle, is a legal expert on the gig economy. Jean-Baptiste is the Head of Employment and Commercial Litigation at Deliveroo, and before joining Deliveroo, he spent 4 years at Uber where he was responsible for shaping Uber's business during the period of reclassification risk within EMEA.
Join us and Jean-Baptiste as we explore the upcoming EU consultation surrounding the #gigeconomy!