Creating a fair, transparent and consistent European Union for all kinds of work
The EU draft directive sets the ball rolling in building a sustainable future of work

Vikas Chhariya | Founder & CEO @ Indeez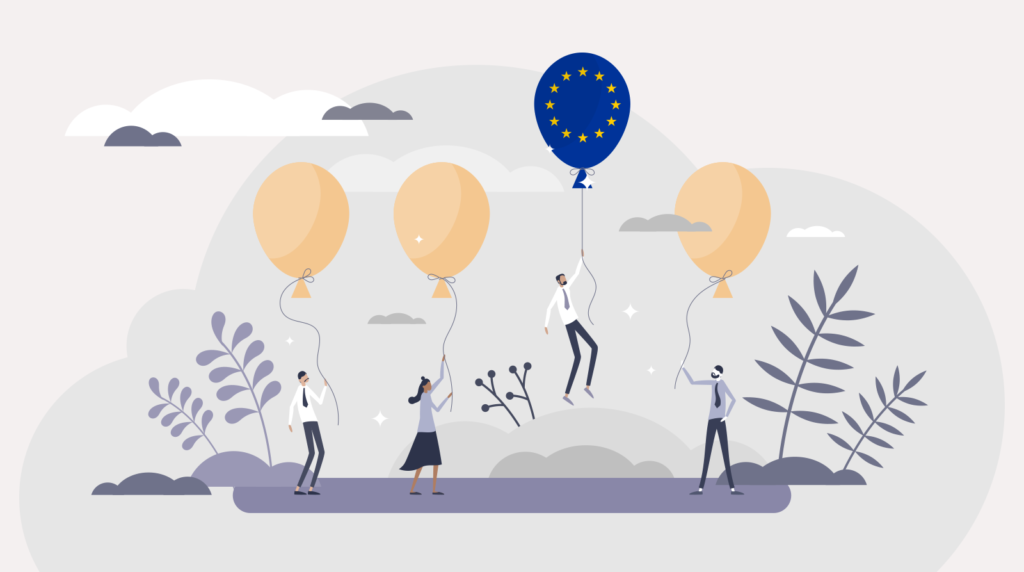 Congratulations to the European Union policy makers for putting together path breaking proposals in its Directive on improving working conditions in platform work. Prior to launching, the Indeez team had pioneered the earliest social protection programs for platform workers several years before. Today we welcome the EU draft directive.
It paves the way towards making platform work sustainable and attractive, and platform workers a growing economic force in the society.  The draft directive needs to be seen beyond just the current content, in terms of creating momentum, attention and support for the condition of platform workers.
The nature of the workforce during the course of this century will rapidly evolve towards being more independent, especially driven by the platform economy. Anchored by the European Pillar of Social Rights, the EU proposal provides a starting point to shape a progressive framework for further enabling the growing 21st century workforce!
There are a two remarkable elements that we are pleased about –
1. Duty of care
Platforms providing social and income protection benefits to their workers will not run the risk of reclassification. These benefits could include training, health and other protection benefits for sick days, accidents, paternity/maternity etc.
This clarification is key to mitigate hesitation of various platforms in the past months, to proactively implement measures that would improve workers' protection and demonstrate a duty of care towards them. Indeez is the right partner to help platforms on this.
We have advocated for a minimum ''duty of care' standard in the market. We are proud to be partnering with several digital platforms in building bespoke income protection benefits for their communities of workers leveraging our proprietary technology platform.
While the EU policy makers have left the adoption of such measures discretionary, it will still accelerate more platforms (both global and local) to implement measures for worker protection.
2. Level playing field
The pandemic, while accelerating the emergence of new platforms, has also contrasted the vulnerabilities of platform work versus other types of employment in Europe. This is where we feel that the EU draft directive needs to be celebrated for taking the first step to enhance platform workers conditions and creating a level playing field by setting out a set of standards for –
(a) Classification of platform work
(b) Algorithmic management of platform workers
(c) Traceability of platform work
Key platforms that are working with us share this view. In absence of the proposed draft directive, the narrative on the work conditions, protection and benefits was becoming ever less clear; And missing the direction for platforms to take meaningful actions. Surely there will be more dialogue on the implementation and further policy refinements. And Indeez will continue to support all stakeholders through its innovative work for platform workers.
With clear principles and a roadmap for implementation, we expect the draft directive will turbocharge a sustainable growth of platform work in Europe in the short and medium term. It also sets out an example globally for other regions/markets to emulate.
The road ahead
Beyond the draft directive, there is more that needs to be done to empower platform workers, to help them achieve their full potential. Including all the platform workers who will remain self employed in the platform economy. This is key to building a sustainable future of work and more equal societies.
All platform workers should have the same access to protecting their income and lifestyle as their full time counterparts. The pandemic has highlighted this income protection gap. This is the raison d'etre of Indeez and we are right on spot in our approach to addressing the topic. The EU draft directive will serve as an accelerator to Indeez mission to mitigate the income protection gap in the market.
Today, we are providing a full suite of income protection benefits for platform workers with cutting edge technology experience to accompany growth of platforms globally. During the pandemic, we have focused on adding urgently needed benefits to income protection for Covid infection with innovations such as #CoviSure. We built an EU coalition of 14 digital labour platforms that provided access to #CoviSure to their worker community.
Addressing the needs of platform workers (and more broadly independent workers) is not just a global topic but a generational one. Make no mistake, they are the new middle class of this century.  And, the draft EU directive lays a strong foundation for its development and growth.